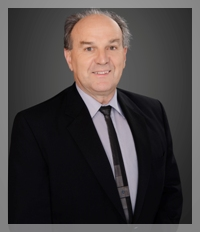 Address
RE/MAX Erie Shores Realty Inc., Brokerage – Simcoe
103 Queensway East
Simcoe, ON, N3Y 4M5
Phone number
Cell: 519-410-3283
Toll Free: 1-855-410-3283
Fax: 519-426-2424
E-mail
dpuddy18@gmail.com
About David Puddy
I have been working as a licenced Realtor for 25 years in Norfolk County. Serving Simcoe, Port Dover, Waterford, Delhi and all the small towns and rural areas in this great largely undiscovered part of Southern Ontario. I have been fortunate to work with great clients over these years, helping them find wonderful homes for growing families, recreational properties along the incredible waterfront areas, investment opportunities that are hard to find elsewhere, and wonderful retirement communities for when it's time to slow life down and enjoy a great place to settle into.
The area offers amazing beaches, great golf courses, a wide variety of diverse restaurants that will suit the palette of any diners, amazing live entertainment and a very robust creative community that supports the arts, and so much more.
I had the opportunity to move from Toronto to Simcoe in 1990. It was by far one of the best decisions that I've ever made. It is a wonderful area to bring up a young family and a great place to find ways to get involved with the locals in the community. There are many service clubs such as Rotary, the Lions Club, and the Optimist Club if you feel like being involved in community activities. There are also many social clubs that bring like minded people together like the Newcomers Club in Port Dover, Bridge and Euchre clubs, golf leagues, opportunities to be on stage with Simcoe Little Theatre and the Lighthouse Theatre in Port Dover and many art studios that offer courses if you like to paint or do sculpture. You can be a laid back or as involved as you like in Norfolk County.
I've had the pleasure of being involved with Big Brothers Big Sisters, Simcoe Little Theatre, The Gentlemen of Harmony Barbershop Chorus as well as playing lots of golf, squash and snooker. My big personal passion is snooker. I am a Certified Coach with the World Professional Billiard and Snooker Association, as well as a Certified Canadian Snooker Referee and I play in many tournaments at the Canadian national level.
There are many things that I love about being a Realtor. One of the biggest joys is seeing the excitement in the faces of my clients as we walk into the perfect home. Whether you're a first time buyer or a seasoned multiple home buyer there is always that moment of 'this is it'. Over 25 years, I've had the opportunity of helping hundreds and hundreds of families find that perfect home. Each one is as different and unique as the people are themselves. Some go very smoothly and others require every bit of knowledge that comes with 25 years. I haven't seen it all, but I've seen a lot!
Please don't hesitate to reach out by phone or email if you have any questions or would like to set up a time to have a chat. There is no question too small to ask.